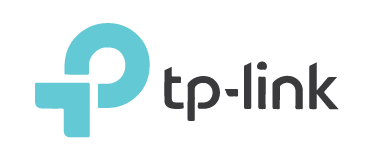 Home & Office Wi-Fi networking solutions

Wi-Fi Routers
TP-Link offers a comprehensive range of Wi-Fi routers, engineered to meet all your needs. For faster, stronger and more reliable Wi-Fi, look no further than TP-Link.

Range Extenders
TP-Link Wi-Fi Range Extenders help eliminate dead zones by boosting your wireless networks in your home and office. Ensure that your mobile, media and computer devices are always connected and ready for action!
Powerline Adapters
With TP-Link's Powerline adapters, you can turn your home's electrical wiring into a high-speed network, with fast, stable Internet from every power socket. Enjoy strong Wi-Fi throughout the home without the hassle of long, external cables.

4G LTE Routers
Share the freedom of 4G at home! When connectivity is essential, you can't always rely on a free Wi-Fi hotspot. Improve the value of your dongle or SIM card with a 4G router. These devices enable you to share a single 4G connection with multiple friends, family members or colleagues at the same time.

Deco Whole Home Wi-Fi
Deco M5 uses several units working together to replace your router and create seamless Wi-Fi in every room. Deco includes three separate features in one device - seamless coverage, antivirus and parental controls.
An Affordable Business-Class Wi-Fi Solution
Free Cloud Management—Anytime. Anywhere.
Omada is a centralised management platform. Take your network with you wherever you go.
Instantly Configure a Network
Centralised management with the Omada controller software and cloud access gives IT administrators remote access from a single location. Simple plug-and-play configuration allows for new access points to be set up within minutes.
Quicken IT Response Time
Network downtime can be costly for any businesses. IT administrators no longer need to travel to the physical location to troubleshoot wireless connectivity with a cloud-managed solution. Omada hardware also connect to form one seamless mesh network. If an access point fails within the network, other access points on the same network adapt to the change automatically and connect to the wireless equipment to maintain seamless coverage.
Increase Network Visibility
The complimentary EAP cloud-enabled access point controller software allows the ability to control, adjust and visualise the entire network from any connected PC or device remotely. Speeds can be throttled, network usage reports can be generated and IT administrators can detect network issues before they happen with improved network visibility application.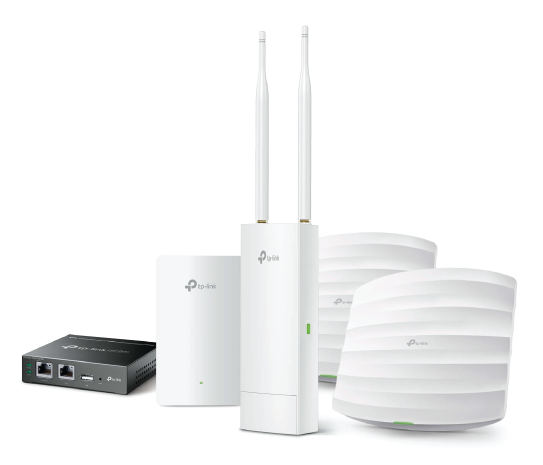 TP-Link switches are designed to offer reliable and professional solutions to businesses of all sizes; from cost-effective solutions for small and medium-sized businesses to scalable solutions for large organisations, campus networks and ISP networks.
Managed Switches
TP-Link's JetStream series of Managed Switches provide a robust and future-proof network solution with high accessibility, great scalability, rich management features and security functions, making it ideal for enterprises, ISP and campus networks.
Smart Switches
TP-Link's Smart Switches offer a cost-effective network solution for the small and medium business. Integrated with useful L2 features such as 802.1Q VLAN, QoS, IGMP Snooping, STP, Storm Control and SNMP. TP-Link's Smart Switches provide administrators with a simple, cost-effective yet intelligent networking solution.
Unmanaged Switches
TP-Link's Unmanaged Switches can increase the speed of your network and backbone connection. They are simple plug-and-play products, with no software configuration required, providing high-performance ports that allow for simple and effective expansion of small and medium business networks; making work that much more efficient.
Lite Wave Switches
The simplest and most cost-effective way to expand your wired network. It is relieable and easy to use.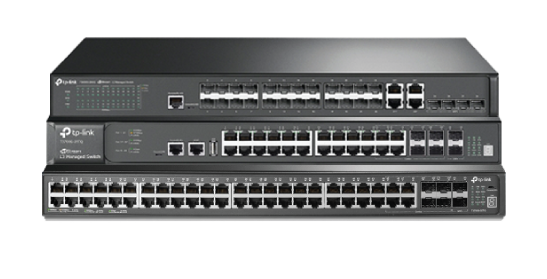 Agile ACS & Configuration
Agile ACS Remotes Management Server
This solution works exclusively with the Agile Configuration routers and allows ISPs to remotely manage, monitor, troubleshoot and auto-update firmware.
End-to-end TR0069 Solution | Full visibility of all devices | Reduce Truck Rolls | Decrease Help Desk Calls | Increase Customer Retention
Agile Configuration
TP-Link's range of Agile Configuration Wi-Fi routers enable ISPs to setup their own default configuration and batch-apply them. If an end  ser resets a device, it will always fall back onto the ISP configuration.
Fewer callouts | Faster batch configuration | Reduced overheads | White labelling enabled on the UI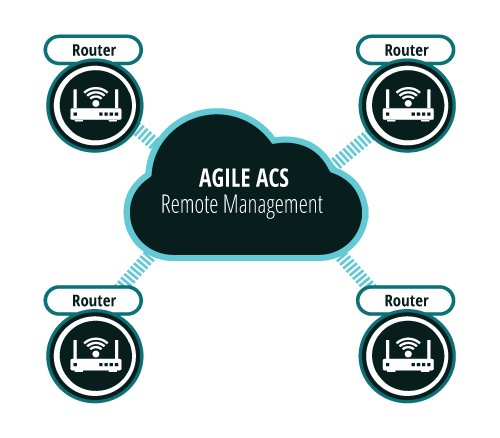 Latest technology from TP-Link
One Mesh
Without replacing your existing devices or buying a whole new Wi-Fi ecosystem, OneMeshTM helps you create a more flexible and cost-effective network that covers your entire home with TP-Link's OneMeshTM products.
Wi-Fi 6. Fast. Extremely Fast.
Gaming, 4K/8K streaming, smart home devices, and AR/VR all compete for network resources, creating lag and crowding your network. To solve this problem, Wi-Fi 6 (also known as 802.11ax), a next-gen high-efficiency Wi-Fi standard, was created.
4x Higher Performance
The new Downlink and Uplink MU-MIMO and OFDMA achieve a performance boost 4× that of 802.11ac
4x Larger Capacity
OFDMA greatly increases the number of connected devices by assigning channels to more devices
3x Faster Speed
1024 QAM and Long OFDM Symbol boost overall speeds up to an incredible 6000 Mbps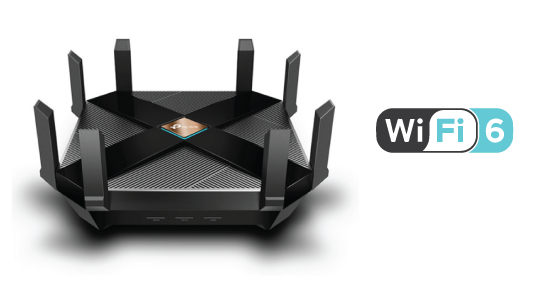 Sign up to become a MiRO customer and shop our range of TP-Link solutions.